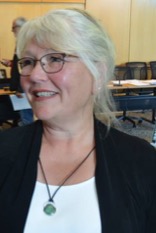 Whether its vegetables in the garden or working with the next generation of leaders – Stacey is always growing something. She is devoted to intention-based leadership and building strong empathetic communication systems and trust cultures that produce meaningful and purpose driven environments.
Stacey is skilled at creating an optimal team where effective governance is grounded in inclusive and compassionate leadership; creativity has been awakened and a new personal and institutional story that fosters love can be told. (Go ahead . . . .you can say it . . . love . . .  something we need more of in our communities and in our governing.)
Although she has a strong sense that life is the best classroom, Stacey holds an interdisciplinary degree in Public Administration and Communications and is a certified organizational development trainer. She is recognized for her creative and innovative facilitation, believing patience, humor and compassion are essential when working with stakeholders, partners and especially the citizen community. Stacey's personable, presence- centered facilitation and training style makes her very approachable for all dispositions. She is a highly sought after trainer and facilitator in both casual and formal settings.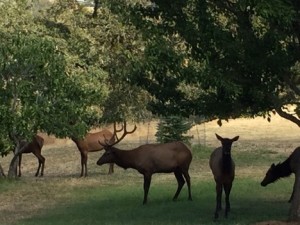 As a lifelong Californian, Stacey now calls  Southern Oregon home where along with partner Craig, enjoys organic farming and gardening and the sanctuary of the beautiful wildlife and natural resources of the 100 Valleys of the Umpqua.